+ 2,300 Personalized responses
Lactapp responds to your specific needs. According to your profile and that of your baby, LactApp will answer all your breastfeeding questions in a personalised way, 365 days a year at any time of the day.
Practical features
Test, personalised plans, activity logs, personalised chat, product advice, blog…
High quality content
The content of lactapp is written by professionals specialized in each area and validated by medical institutions.
LactApp is the expert in lactation and maternity that you can take 24 hours a day, every day of the year, to every corner of the world.
Consultations
From the home screen, browse through the different areas of the app or use the search engine when you have any questions about breastfeeding, the app will respond in a personalized manner always taking into account the status of the mother and the age of your baby.
Trackers
Until the baby regains birth weight, you may want to have some control over feeding, bowel movements, pain, or mood. All this is possible in a quick and orderly way with the records button on the app.
Blog
Extend the information you need with our more than 600 entries dedicated to breastfeeding and maternity.
Chat
If you can't find what you're looking for or need more information, contact our lactation experts via chat.
Products
Access our monthly draws and discount coupons without the need for registration or heavy registration processes. You will only find friendly brands 🙂
Personalised TESTS and PLANS
Do you have to go back to work? Do you want to re-lact? Do you want to know if your baby has a frenulum or if he is ready to start eating solids? With LactApp's personalised plans and tests, we'll help you along the way.
Percentiles and records
Record your baby's weight and height evolution and consult their growth through percentiles graphs.
"Essential in your mobile whether you are a breastfeeding mother or if you want to help other women with their breastfeeding. Very easy to use application, designed and created by expert breastfeeding from their knowledge and experience of many years of accompanying mothers and babies. LactApp brings together: The latest in scientific evidence and breastfeeding, and the best of the day-to-day practice of accompanying breastfeeding mothers"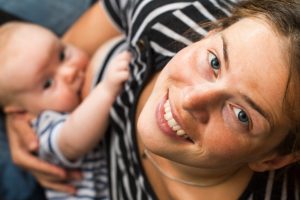 Online Community
LactApp belongs to everyone and for everyone, that's why our online community is growing every day. We offer you the opportunity to share your experiences with other mothers, to follow us on social networks, to join us all, do you join?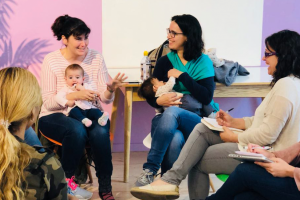 Events
Although our headquarters is in Barcelona and most of the events are in Catalonia, we also travel ALL over THE WORLD with LactApp Moves
You want us to come to your town?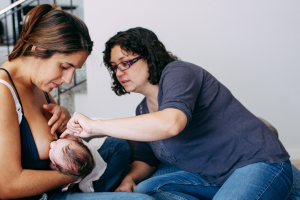 Chat
In addition to all the automated features of the app, if you need it, you have us by your side, literally. In the app you have the free option to talk to us if you don't have enough with all the content. We are at your disposal during working hours